The miracle took place in Cascia, near Siena in 1330. The priest from St Rita's church was called to bring Holy Communion to a poor sick farmer. He took a consecrated Host which he showed no respect for by placing the Host in a prayer book and went to see the sick man. After he arrived at the farmer's house and then hearing the man's confession, the priest opened his book and was surprised that the Host had stained with living Blood both pages. He was confused and regretted that he was wrong. He immediately went to Siena to the Augustinian monastery to see Fr Simone Fidati from Cascia. Fr Simone was known to be a holy man. Fr Simone heard the story and forgave the priest and kept the two pages stained with Blood. Many Popes have declared that it was a miracle. Starting in 1387, on the Feast of Corpus Christi, all the people and priests meet at the Church of St Augustine and follow the priest who carries the relic of the Most Holy Body of Christ through the city. – From youtube post
Mega thanks to ASL Catholic Media for bringing the Gospel to us in American Sign Language.
Mega blessings to Fr. Mike Depcik for offering us his Sunday gospel reflections.
<–Check out ADW's Deaf Ministry channel.
December 1, 2021 12:11 pm
All Popes of the Catholic Church: St Peter – Francis
December 1, 2021 11:53 am
Pope Delivers his general audience in Rome and is interpreted in American Sign Language to Deaf and Hard of Hearing Catholics throughout the globe.
November 28, 2021 6:00 pm
"ASL Catholic Media brings to you the Joyful Mysteries, prayed in American Sign Language. New features to this video include reflections before each decade, as well as a rosary aid which lights up the current bead you're on. Happy praying from the ASL Catholic Media team! ASL Catholic Media provides instructional content about the Catholic faith in American Sign Language. Whether you are Deaf, hearing, a Catholic or non-Catholic, all are welcome!"- Youtube Post
November 28, 2021 5:56 pm
Catholic Deaf Community, Catholic Deaf Ministry, Christian Deaf Ministry, Church for the Deaf Orange County, Deaf Church Orange County, Deaf Faith Formation, Deaf Ministry California, Deaf Worship Service California, Diocese of Orange, Diocese of Orange Deaf Ministry, Ministry for Deaf Adults, OC Deaf Church
Blessings to you and your family –
I pray that you and your loved ones are all doing well. You are cordially invited to gather together as the Catholic Deaf Community for a Deaf Mass. Fr. Joe Robillard pastor of Christ Our Savior has allowed us to have a Deaf Mass for the month of December. Christ Our Savior Catholic Church is located at 2000 W. Alton Ave., Santa Ana, 92704. Please see the schedule below of the upcoming Masses
​
​SUNDAY, DECEMBER 5TH AT 12:00PM NOON WITH FR. DAVID ROBINSON
SUNDAY, DECEMBER 12TH AT 12:00PM NOON WITH MSGR. KERRY BEAULIEU
SUNDAY, DECEMBER 19TH AT 12:00PM NOON WITH FR. DAVID ROBINSON
SUNDAY, DECEMBER 26TH AT 12:00PM NOON WITH FR. STEVE CORREZ
WEDNESDAY, DECEMBER 8TH AT 5:30PM – IMMACULATE CONCEPTION – HOLY DAY – MAINSTREAM MASS IN THE NEW CHURCH
FRIDAY, DECEMBER 24TH – CHRISTMAS EVE MASS – 5:00PM – INTERPRETED IN THE NEW CHURCH
SATURDAY, DECEMBER 25TH – CHRISTMAS DAY MASS – 8:30AM – INTERPRETERD IN THE NEW CHURCH
I hope you will consider joining us for Mass. Please let me know if you have any questions and also spread the word and let others know about these special events.
Bendiciones a usted y a su familia-
Espero que ustedes y sus familiares queridos estén bien. Les queremos hacer una cordial invitacion para que nos podamos reunir como la comunidad católica sorda para la celebración eucarística. El padre Joe Robillard senor cura de la iglesia Cristo Nuestro Salvador nos a dado permiso para celebrar nuestra misa como comunidad sorda en el mes de diciembre. La iglesia de Cristo Nuestro Salvador esta localizada en 2000 W. Alton Ave., Santa Ana, 92704. Aqui esta el itinerario de misas para el mes de septiembre
​​
​
DOMINGO, 5 DE DICIEMBRE A LAS 12:00PM AL MEDIO DIA – CON EL PADRE DAVID ROBINSON
DOMINGO, 12 DE DICIEMBRE A LAS 12:00PM AL MEDIO DIA – CON EL PADRE KERRY BEAULIEU
DOMINGO, 19 DE DICIEMBRE A LAS 12:00PM AL MEDIO DIA – CON EL PADRE DAVID ROBINSON
DOMINGO, 26 DE DICIEMBRE A LAS 12:00PM AL MEDIO DIA – CON EL PADRE STEVE CORREZ
MIERCOLES, 8 DE DICIEMBRE A LAS 5:30PM – MISA DE LA INMACULADA CONCEPCION DE MARIA – DIA DE OBLIGACION – INTERPRETADA EN LA IGLESIA NUEVA
VIERNES, 24 DE DICIEMBRE – MISA DE NOCHE BUENA A LAS 5:00PM – MISA INTERPRETADA EN LA NUEVA IGLESIA
SABADO, 25 DE DICIEMBRE – MISA DE NAVIDAD A LAS 8:30AM – MISA INTERPRETADA EN LA IGLESIA NUEVA
Espero que podamos contar con su presencia en estas misas muy especiales. Si tienen alguna pregunta por favor comuníquese conmigo y tambien pase la voz y deje saber a otras personas de estos eventos muy especiales.
November 26, 2021 11:24 am
A great resource to begin the process of forgiveness.
November 26, 2021 11:20 am
We sometimes have trouble understanding the precise nature of forgiveness. I would like to begin by suggesting that forgiveness is not certain things with which we often confuse it. Forgiving does not mean denying our hurt. What on the surface appears to be a forgiving attitude may merely reveal that we have succeeded in suppressing our pain. If we bury our hurt or pretend it isn't real, we experience no sense of being wronged that would require our forgiveness. Forgiveness is a possibility only when we acknowledge the negative impact of a person's actions or attitudes on our lives. This holds true whether or not harm was intended by the offender. Until we are honest about our actual feelings, forgiveness has no meaning.
 
It is important to underscore that forgiveness bears no resemblance to resigned martyrdom. A person with a weak sense of self may too easily take on blame for the actions of others. A person who finds a unique sense of identity by appearing pitiable can learn to play the martyr with great effectiveness. In either case, resignation to the role of victim will prevent any genuine process of forgiveness. If we feel we deserve to be blamed, degraded, or abused, again we will have disguised the offense that needs forgiveness, not by denial but by taking inappropriate responsibility for the offense. One spiritual writer has astutely pointed out that forgiveness does not mean "putting the other one on probation." We may think we have forgiven someone only to catch ourselves waiting impatiently for evidence that the person's behavior merits our clemency. If the offender doesn't measure up to our expectations, the "gift" of mercy is withdrawn: "To grant forgiveness at a moment of softening of the heart, in an emotional crisis, is comparatively easy; not to take it back is something that hardly anyone knows how to do."1 To forgive is not to excuse an unjust behavior. There are evil and destructive behaviors that are inherently inexcusable: fraud, theft, emotional abuse, physical violence, economic exploitation, or any denial of human rights. Who could possibly claim that these are excusable? To excuse such behaviors—at least in the sense of winking and pretending not to notice, or of saying "Oh, that's all right," or even "I'll overlook it this time, just don't do it again"—is to tolerate and condone them. Evil actions are manifestly not "all right." They are sins.
 
Finally, to forgive is not necessarily to forget. Perhaps for small indignities that prick our pride we can simply excuse and forget. But for major assaults that leave us gasping with psychic pain, reeling with the sting of rejection, bowing under the weight of oppressive constraint, or aching with personal loss and grief, we will find ourselves unable either to excuse or to forget. Moreover, there are situations in which it is not desirable to forget. It would be but another expression of arrogance for those of us with European roots to ask Native or African Americans, under the guise of forgiveness, to forget the way they and their ancestors have been treated by the cultural majority in this country. I understand why our Jewish friends insist that we never forget the horrors of the Holocaust. There are brutalities against body, mind, and spirit that must not be forgotten if we are to avoid replaying them. Blows intentionally rendered to crush the vulnerable cannot, humanly speaking, be forgotten. They can, nonetheless, be forgiven.
 
If we now have greater clarity concerning what forgiveness is not, what then is it? Let me characterize it this way: To forgive is to make a conscious choice to release the person who has wounded us from the sentence of our judgment, however justified that judgment may be. It represents a choice to leave behind our resentment and desire for retribution, however fair such punishment might seem. It is in this sense that one may speak of "forgetting"; not that the actual wound is ever completely forgotten, but that its power to hold us trapped in continual replay of the event, with all the resentment each remembrance makes fresh, is broken.
 
Moreover, without in any way mitigating the seriousness of the offense, forgiveness involves excusing persons from the punitive consequences they deserve to suffer for their behavior. The behavior remains condemned, but the offender is released from its effects as far as the forgiver is concerned. For the one who releases, such forgiveness is costly both emotionally and spiritually. I believe this reflects in a finite way both the manner in which God forgives us and the costliness of that infinite gift.
 
Forgiveness constitutes a decision to call forth and rebuild that love which is the only authentic ground of any human relationship. Such love forms the sole secure ground of our relationship with God as well. Indeed, it is only because God continually calls forth and rebuilds this love with us that we are capable of doing so with one another. Thus, to forgive is to participate in the mystery of God's love. Perhaps this is why the old adage rings true: "To err is human; to forgive, divine." Genuine forgiveness draws us right into the heart of divine life.
November 26, 2021 9:34 am
November 24, 2021 7:17 pm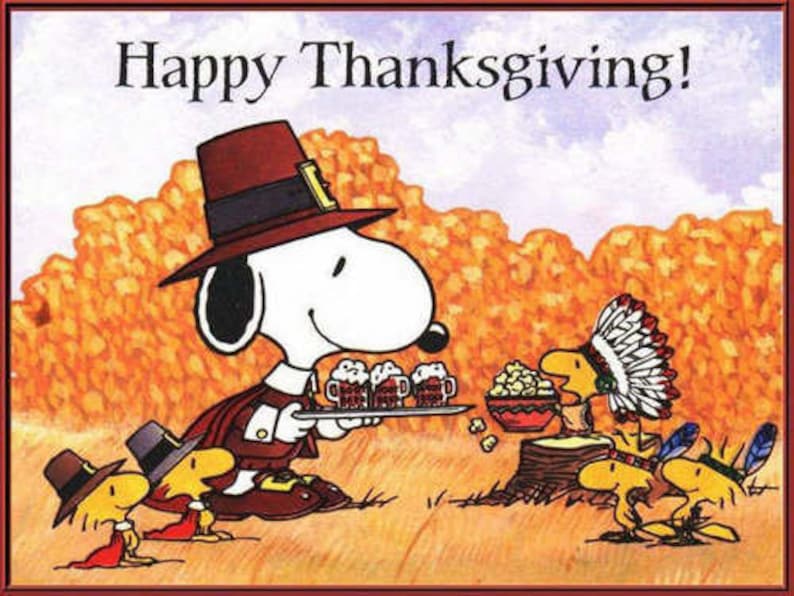 November 24, 2021 7:09 pm
November 21, 2021 2:25 pm
From St. Peter's Square, recitation of the Angelus prayer led by Pope Francis.
November 21, 2021 2:20 pm
In 1263, a German priest, Peter of Praque arrived at Bolsena during his religious journey to Rome. He was very loving priest but he had difficultly accepting that the Host is the real Body of Christ.
At the tomb of St Christina, he was celebrating the Mass, and as he spoke the words of consecration, he saw Blood seep from the Host and over his hands and the altar.
At first, the priest tried to hide the Blood but he interrupted (ended) the Mass and went to the next town, Orvieto to see Pope Urban IV.
The Pope sent a person to investigate and found that the facts were correct. He ordered the Bishop of the diocese to bring the Host and the linen cloth with Blood stains to him and placed the Host in the reliquary in the cathedral. Also, the linen cloth is still there and exhibited in the Orvieto Cathedral.
Pope Urban IV informed the miracle to St Thomas Aquinas to write that facts, and declare this to be a true miracle. From these documents the Pope started the celebration of Corpus Christi in 1264.
Let you know that they removed the glass that covers the cloth once a year on the feast of Corpus Christi. They only do once a year to prevent the cloth from falling apart.
November 19, 2021 10:24 am
November 19, 2021 10:19 am
November 19, 2021 10:15 am
November 19, 2021 10:07 am
November 18, 2021 2:39 pm
Join our email mailing list